Hours
9AM to 6PM Mon to Fri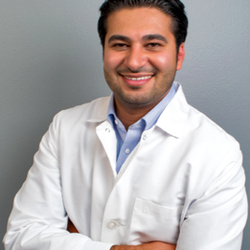 Gardena Dental Care
1600 W Redondo Beach Blvd Ste 203 | Gardena, California 90247
(424) 260-0077
About
Gardena Dental Care provides pain-free family dentistry and cosmetic dentistry in Gardena, CA. We are proud to help patients of any age with dental care ranging from routine checkups to advanced, customized smile makeovers.

Our dental services include:

Dental crowns
Dental bridges
Dental bonding
All on Four implants
Invisalign
Orthodontics
Tooth Whitening
Veneers
Dental implants
Checkups for all ages
Pediatric dentistry
Sedation dentistry
Wisdom Tooth Removal
Tooth extraction
And more

Dr. Barkhordar and his team are committed to helping children, teens, and adults achieve beautiful, healthy smiles. We work to make each visit a pleasant experience and give patients the tools to keep their smiles both looking and feeling great for many years to come.

Gardena Dental Care is led by Dr. Omid Barkhordard, DDS. Dr. Barkhordar's commitment to patient satisfaction drives him to continuously build on his advanced knowledge and expertise. He uses proven and innovative solutions to help patients restore their oral health and get beautiful smiles they proudly share. He also specializes in using gentle techniques that make dental treatment painless and comfortable.

Our office in Gardena offers one convenient location where you or your entire family can take care of all your oral health needs. We help patients of all ages feel welcomed and at ease during each visit. Our advanced technology and safe, effective solutions can maintain your oral health and eliminate any dental health problems. We also offer customized solutions that transform the look of your smile in a way that looks natural and is designed to last.

If you or anyone in your family has a fear of visiting the dentist, we want to help you get the dental care you need in a pleasant, friendly environment. Our doctor and staff are trained to help children, teens, and adults feel at ease. We also offer sedation dentistry for those who require surgical care or who simply wish to sleep through their dental procedure.

Give us a call today to learn how we can help you and your family get the smiles you deserve.

Gardena Dental Care
Reviews..
Deals