Hours
Mon to Fri 9AM to 6PM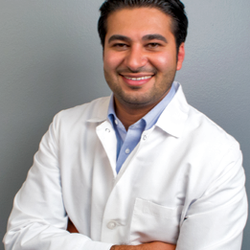 Care Dental Center
23517 Main St. Suite 106 | Carson, California 90745
310-513-0222
About
Care Dental Center offers a wide range of pain-free dental services in Carson, CA. Whether you need a general checkup for yourself, your spouse, or your child, or you are looking for advanced care, we are happy to help. Dr. Barkhordar specializes in providing pain-free dentistry for patients of all ages, resulting in smiles that are both healthy and beautiful.

We understand that many patients may have some fear or apprehension about visiting the dentist. Good oral health is essential to your overall wellbeing, no matter your age, which is why everyone at Care Dental Center is committed to making your visit to our office a pleasant experience at every stage. Dr. Barkhordar uses gentle, caring dentistry to care for children, teens, and adults. We also offer sedation dentistry and other services to promote comfort during your visit. If you have any questions about your dental care, we will assist you in finding the answers.

Dr. Omid Barkhordar, DDS

Dr. Barkhordar has earned his reputation as a leading cosmetic, family, and general dentist in Carson thanks to his commitment to helping patients of all ages. He takes the time to understand each patient's oral health needs and their aesthetic goals. Dr. Barkhordar customizes treatment plans to provide natural-looking results that are made to fit your unique smile. His customized treatments not only enhance the beauty of your smile, but also your health. Dr. Barkhordar provides the highest quality care at every stage to ensure your smile lasts for many years to come.

Family, Cosmetic Dentistry in Carson

Care Dental Center offers one convenient location for all your family's dental needs. We work with infants, toddlers, children, teens, and adults of all ages. Our staff treat patients like our own family, making every visitor feel welcome and at ease.

Give us a call today to learn how we can get the healthy, gorgeous smile you want.
Care Dental Center
Reviews..
Deals